Mal wrote:
For the record, I genuinely dislike the design of these "Defeat" cards. They tick off so many boxes on my personal DO NOT WANT! list that it's almost offensive.
They're only useful if your opponent is using a specific color?
DO NOT WANT!
They refer to other cards by name?
DO NOT WANT!!
They take up an uncommon slot that could have held a card that's actually good?
DO NOT WANT!!!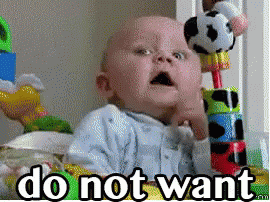 IN ALL FAIRNESS, lets compare these to Theros
Gideon's Defeat vs.
Glare of Heresy
Doesn't hit
Tamiyo, Field Researcher
or non attacking
Gideon
, lower CMC, instant speed.
Jace's Defeat vs.
Gainsay
Strictly better.
Liliana's Defeat vs.
Dark Betrayal
Sorcery vs. Instant, otherwise strictly better. I would have killed for this in a format with
Ashiok, Nightmare Weaver
.
Chandra's Defeat vs.
Peak Eruption
SOOOO much better to have 5 damage to a walker than probably 3 damage, and basically hard removal against red decks. The rummage is also pretty decent against Chandra spots.
Nissa's Defeat vs.
Hunt the Hunter
We don't live in a
Siege Rhino
mirror world so it's not too bad. Destroying everything other than artifacts and creatures is reasonable for a green card.
I am GLAD that these are in the format. I am glad that they refer to TYPE rather than name so that they're good against both SOI Jace and XLN Jace, or EMN Lili AND AKH Lili.
_________________
Peasant Cube:
http://www.cubetutor.com/peasant360
(Foiled 360 common/uncommon cube)
Unpowered Cube:
http://www.cubetutor.com/herald360
(360)
Graveyard Set:
http://www.cubetutor.com/graveshift
(530, set draft)